Recipes
Strawberry Trifle Cake Recipe
When a cake not a cake? When it is a trifle cake! This cake begs to be served for Summer parties. It is a dessert cake that is going to be my celebration cake for the Summer.
When Stuart from Cakeyboi Strawberry and Orange Sprinkles Poke Cake, came into my inbox the other week I immediately thought of doing this as a recipe. This gives a new twist on an old favourite of mine  from childhood and Summer birthday's to date 'Strawberries and Cream Cake'.
Rather like Stuart I had never heard of Poke Cake and to be fair this recipes poke holes needed to be bigger. But the end result was actually exactly what I had hoped for a 'Trifle Cake' not a cake not a trifle but a happy and very pretty mix of the two.
The wider grated chocolate bands on it were made simply because I suddenly realised the hundreds & thousands had gluten in them, and hey I was not going to miss out on a slice or four of this one!!! As it is, it looks like a fancy sandwich and I think it shouts Summer!
Going to a football party or holding one?I am not but I did think you could make this very easily using the strawberries or get red sprinkles for the England flag!
The other great thing about this cake is you can make it the day before and then just have the decorating fun the next day!
I used my 33 x 23 cm (13 x 9 inch)  Rectangle Baking Pan from Pampered Chef this is the perfect size for this celebration cake and lots of tray bake and for the quality and how much use you can get out of it I think £15.75 is a real bargain. I originally reviewed this back in February 2013 where you will find my Lemon and Lime tray bake recipe too.
So here we go this is what you need for the Strawberry Trifle Cake:
250g self-raising flour sifted ( I used gluten-free)
250g soften butter
250g castor sugar
4 – 5 eggs (or 250g of beaten egg so it equals the flour, butter & sugar)
2 tablespoons of milk
250 g strawberries washed and sliced.
For the Poke:
1 strawberry jelly made up to 3/4 pint
For the topping:
400 ml double cream (If you what a thicker layer of cream than I have got then use 600ml)
2-3 teaspoons of vanilla bean paste (optional it flavours the cream with the hint of vanilla reminding you of custard!)
A few fresh strawberries sliced, flaked almonds, hundreds & thousands, grated plain chocolate ( or decorations of your choice!)
To make the cake:
Preheat the oven to 180ºC and lightly grease a 33 x 23 cm (13 x 9 inch) rectangle pan.
Cream the butter then add the sugar and cream until light and fluffy.
Gradually add the beaten egg ( I usually add 1 tablespoon of flour now to stop it curdling)
Fold in the flour gently and then the milk.
  Now gently fold in the sliced strawberries.
Put the mixture into the baking pan and level out.
Bake for 25 minutes or until springy to touch.
Leave to cool in the pan for about an hour.
Make your poke holes a bit bigger than mine!
Make up your jelly using 1/2 pint of boiling water and top up with 1/4 pint of cold water.
Pour the jelly into the holes. This is tricky to get in the just the holes. Use a funnel if you like or be like me and just pour! The results will be equally tasty!
Pop into the fridge for at least 3 hours or overnight.
Now to decorate:
Whip your double cream then if using stir in the vanilla paste
Spread the cream evenly over the cake.
Then decorate till your heart's content. Stripes or just random patterns the choice is yours.
Put back into the fridge until it is ready to serve.
Once you get that first tricky slice out if was nice easy to slice and get out.
Serves plenty easily 16 portions!
I love this as you can use sprinkles for the fun element, or fresh fruit and nuts for a grown up look. The grated plain chocolate I think adds a really good flavour and you only actually need a few squares of chocolate. You can easily switch to other flavours by using different flavour jelly and tying it in to the rest of the theme.
I am going to try orange and chocolate them next time. I will use orange jelly but make up the jelly mix with orange juice for a stronger orange colour.
This is a winning cake in our house and I hope it will be for you too!
For more 'Poking' inspiration check out the recipes of this Pinterest board I found Easy poke cake recipes some amazing and delicious idea's to think on!
I have linked this up to recipe of the week click the badge to go and see some more yummy recipes!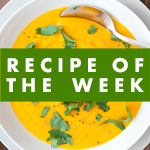 You May Also Like